Welcome to Dan's Parkway RV Storage
Big or small, we have everything to suit your needs.
Providing Secure Storage for Your RVs and Boats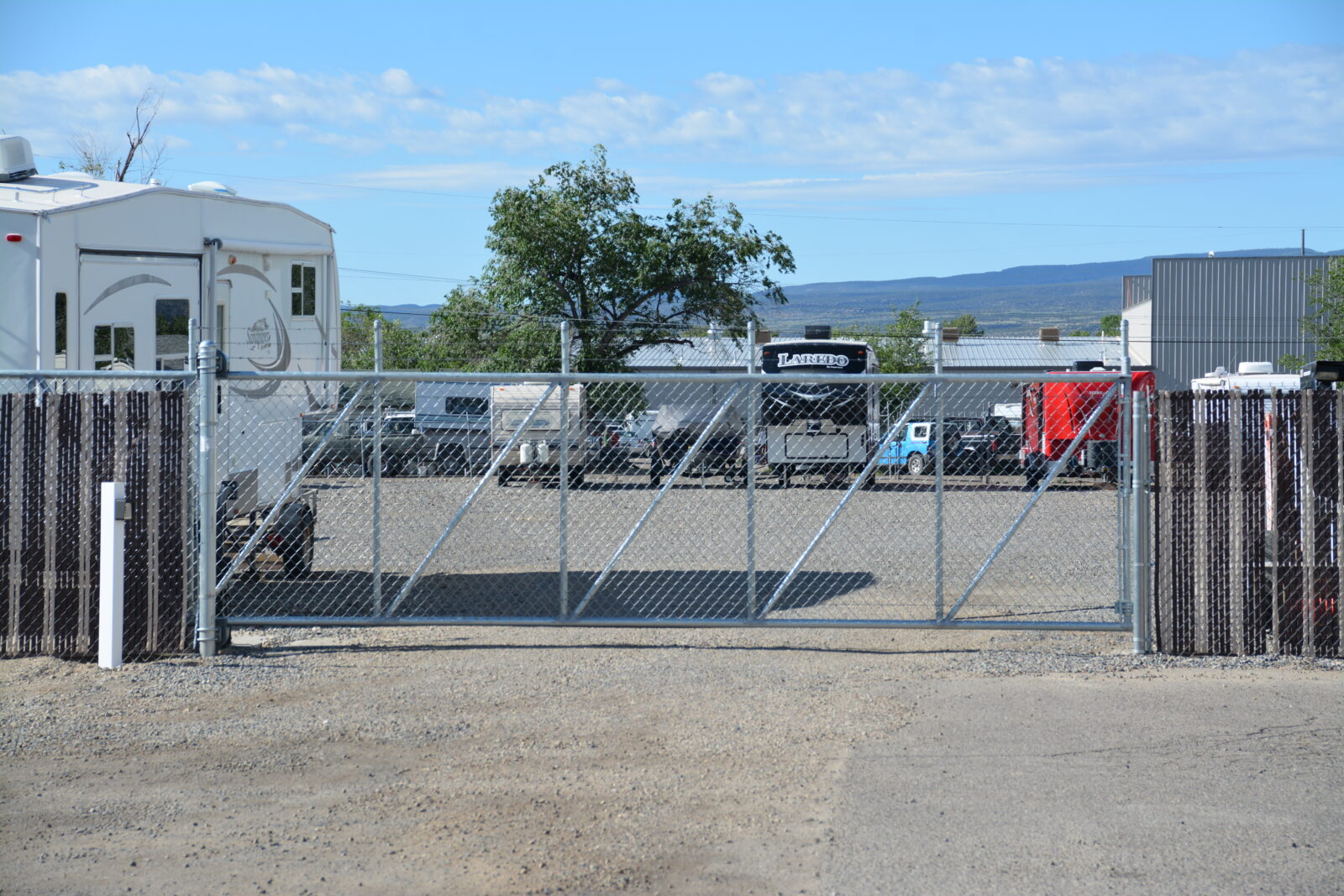 Each renter has a personalized gate code which can be used 24/7/365.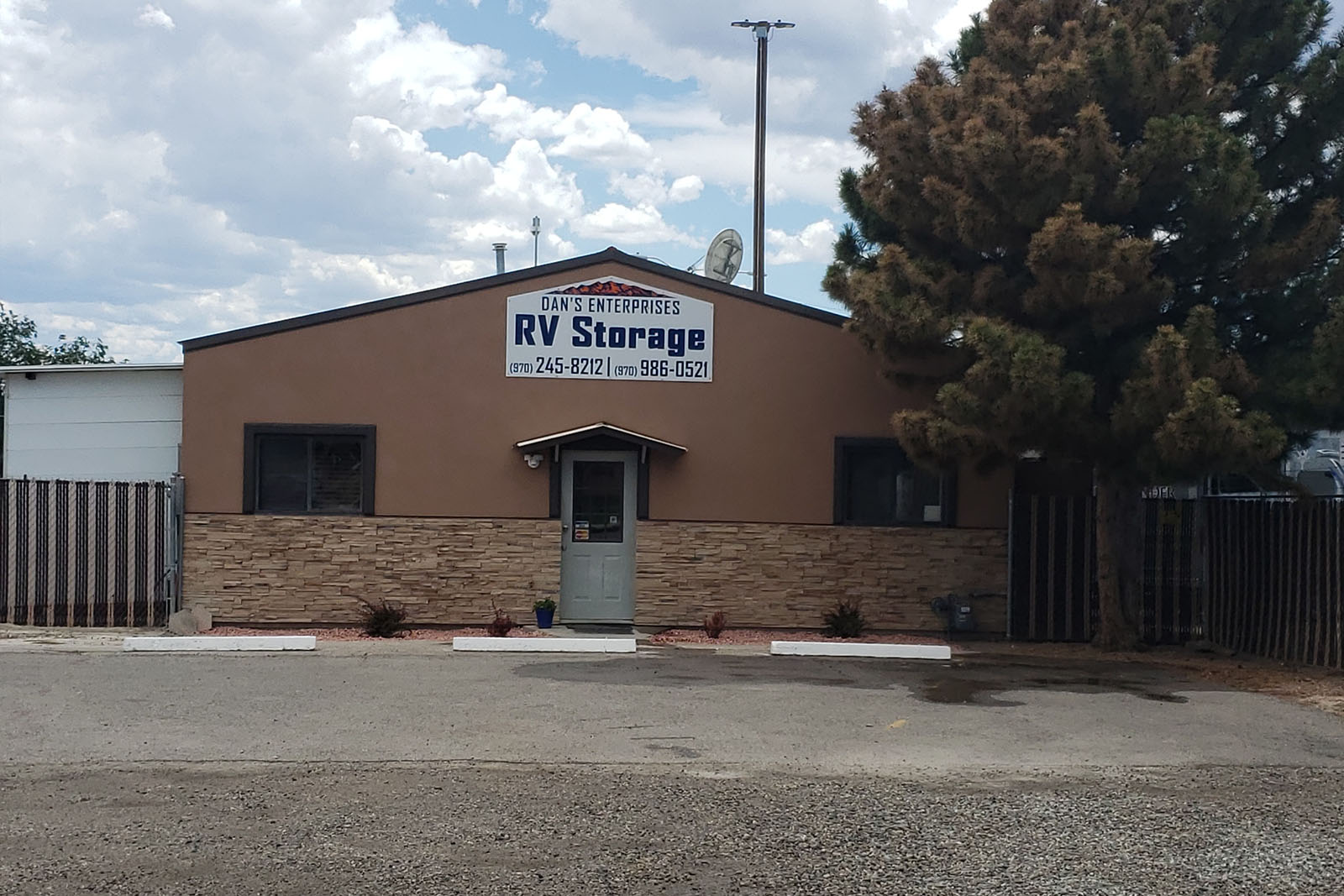 The main office includes a clean restroom as well as password-protected Wi-Fi upon request.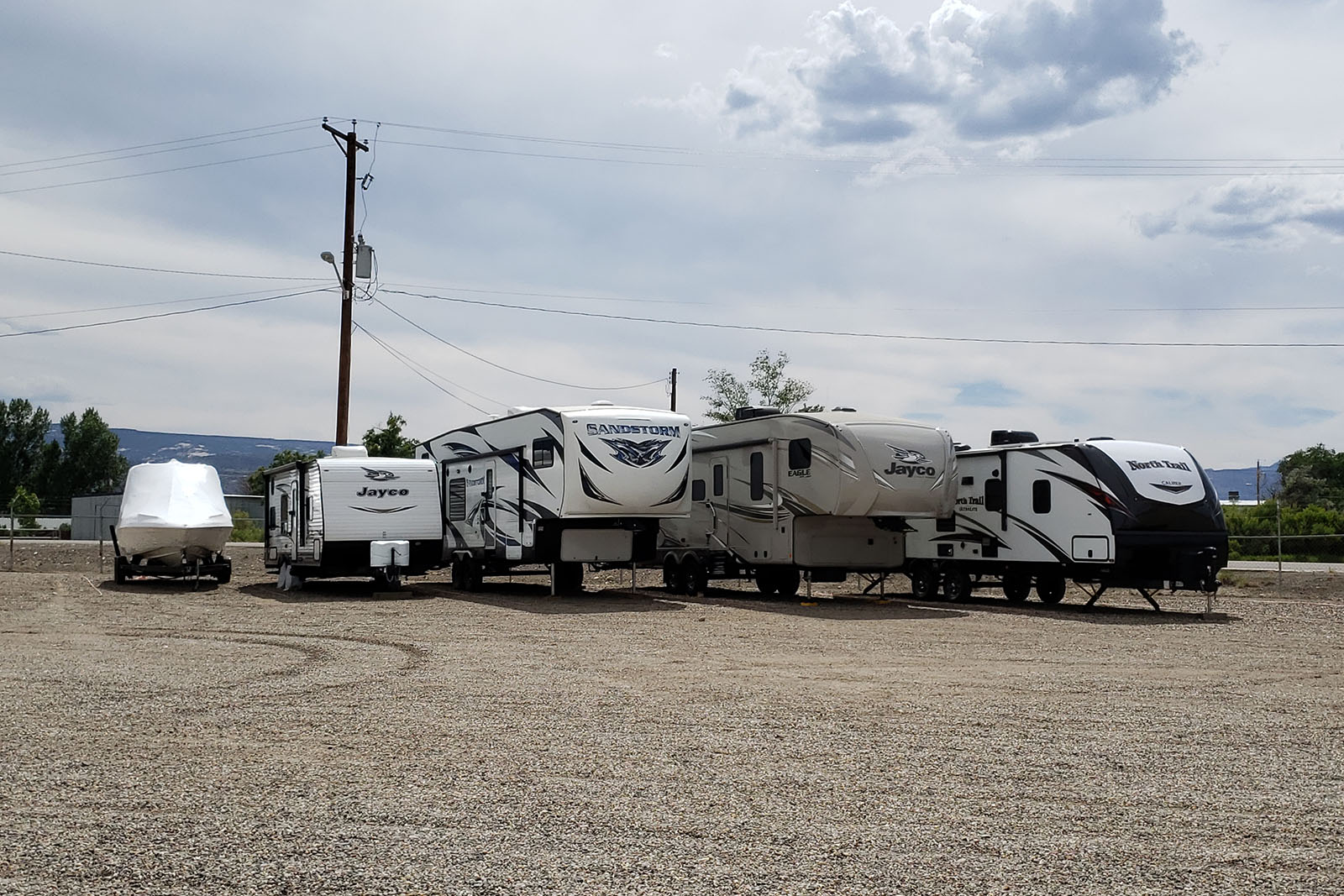 The lot has night lighting as well as overhead security cameras that provide visibility of the entire area.
We have a state of the art facility that offers multiple oversized parking spaces. Each space is 12 feet wide. Some areas have electrical hookups, as well.
RV gray or black water Dump, Air, and Potable Water
Dan's Parkway RV Storage is a clean, well-lit, pet-friendly, and secure storage facility located in Grand Junction, CO.
We provide storage services for Boats, Motorhomes, Campers, Toy-haulers, and Travel trailers.  
No fees or deposits required.  Month to month is fine with us
Weed free and all graveled lot to keep rodents from making a home here
Plenty of room to get safely off the main road before you access the gate
Your own, easy to remember, 4 digit access code for the gate available 24/7
Well lit storage yard with cameras on the gate and entire lot
6' tall fence with barb wire on top of that
You are not crammed into small parking spaces, all spaces are 12' wide for easy parking access
WHAT WE DO NOT STORE IS:
Anything older than 2000 is not accepted, we reserve the right to refuse any unit, for any reason
Cars, trucks, school buses, construction equipment, semi-trailers, etc.
Any type of commercial vehicles
We do not allow anyone to run a business out of the yard
We do not allow anyone to live in their recreational vehicles/campers
This is not a shop, please do major repairs off-site 
This is not a junkyard, we only store vehicles you personally use for recreation
Take advantage of the secure storage services we offer. You will have year-round gate access to our facility. Rest assured that your valuables are safe with us as we have overhead security cameras covering the entire area. There are also limited spaces with electrical plug-ins.
Additionally, we have a large on-site dumpster for garbage disposal. What's more, we provide parking assistance at no additional cost!
For your convenience, we offer recurring monthly charges on credit cards. This way, you don't have to worry about getting a bill every month.